Helping People Find Their Way to God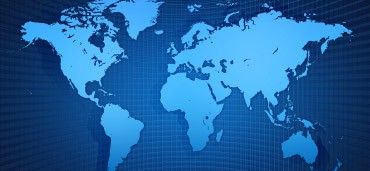 By the grace of our God, we have reached out to the precious people of Africa and the Philippines. We conduct Church Leadership Training, Church Planting, Evangelism, Building Construction, Medical and Dental missions.
Morning Star Ministries is committed to reaching the American Indian with the good news of the Gospel of Jesus Christ. We have determined to do so by encouraging established works, providing resources for new works and promoting the interest and concern of all those who love and care for the spiritual well being of the Native American community.
We are a 501-C3 non-profit so your gifts are tax-deductible. You can make a contribution using a secure pay-pal right here on the website or you can send to

MSM , Box 220,
Pembroke, NC 28372
During a recent Prayer for Spiritual Awakening Conference in Pembroke, NC.
Dr. Henry Blackaby acknowledged and gave some very kind and encouraging remarks for the Morning Star Ministries.
Morning Star Ministries
October 2020
Greetings in the wonderful matchless name of Jesus Christ!
Go on a Mission Trip & Help Others
In loving memory
Sherry Hunt
New updates coming soon...
kindly contact us:
Morning Star Ministries
Box 220, Pembroke NC 28372
www.morningstar-ministries.com
Christmas Shoebox Project 2022
MSM will once again this year sponsor a Shoe Box Project with the goal of providing at least a 1,000 Christmas gifts to children on Indian Reservations across America. Several churches have already committed to this project, and we fully expect to meet our goal and beyond. We welcome you to share in this project by providing some boxes or providing the financing to deliver them. For more information, feel free to contact us.