Helping People Find Their Way to God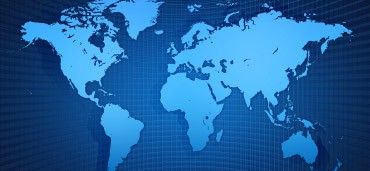 By the grace of our God, we have reached out to the precious people of Africa and the Philippines. We conduct Church Leadership Training, Church Planting, Evangelism, Building Construction, Medical and Dental missions.
Morning Star Ministries is committed to reaching the American Indian with the good news of the Gospel of Jesus Christ. We have determined to do so by encouraging established works, providing resources for new works and promoting the interest and concern of all those who love and care for the spiritual well being of the Native American community.
We are a 501-C3 non-profit so your gifts are tax-deductible. You can make a contribution using a secure pay-pal right here on the website or you can send to

MSM , Box 220,
Pembroke, NC 28372
During a recent Prayer for Spiritual Awakening Conference in Pembroke, NC.
Dr. Henry Blackaby acknowledged and gave some very kind and encouraging remarks for the Morning Star Ministries.
Morning Star Ministries
January 2023
Greetings in the wonderful and matchless name of Jesus Christ. I trust that you have had a joyous and peaceful holiday. We are already almost halfway into the first month of a brand new year. It's pretty amazing how time seems to speed along, taking with it the opportunities and privileges that presented themselves in 2022. I suppose all of us look back with some degree of regret and disappointment over wasted opportunities that we had last year and that our gone forever. We would do well to consider the testimony and challenge of the Apostle Paul who said, Philippians 3:13 "Brethren, I count not myself to have apprehended: but this one thing I do, forgetting those things which are behind, and reaching forth unto those things which are before, 14 I press toward the mark for the prize of the high calling of God in Christ Jesus". We cannot change the past. The wise thing to do is focus on the future with the determination to avoid making the same mistakes, missing the same opportunities, and failing to make Holiness a priority in our daily walk. May God help us all to take account of the priceless gift of time and be more diligent to use it wisely. You pray for me, and I will pray for You, just like the Bible instructs us to do.
+++++++++++++++++++++++++++++++++++++++++++++++++
Christmas Shoe-Box Project
Our recent shoe-box project was the biggest yet. We had more participation from churches, individuals, and businesses than ever before. For fear of missing someone I will not share all those who helped us, but you can be sure that God will not miss you. We were able to send out 9 pallets of toys, clothes, and various other gifts to 5 different locations across America. Including the White Earth Reservation in Minnesota, The Southern Ute Reservation in Colorado, The Navaho Reservation in Cuba and Milan, New Mexico and the Cheyenne and Arapaho Tribe is Western Oklahoma. We are confident that there was between 1500 – 2000 Individual gifts and we are informed that some children received gifts from this project that was the only gift they received at all. Only Heaven knows the joy that this project brought to the lives of so many precious children. Our hope is that this expression of God's love will make an impression on the minds and hearts of these precious people and that they will attend a local church and hear the Gospel and become Christians and serve the Lord in the community they live in.
We are informed that some folks have already begun their shoe-box project for 2023. We welcome You to consider becoming a partner with us in 2023 and if you need more information feel free to contact us.
The Andrew Locklear Memorial Mission Fund
During the Christmas season, we were able to provide gifts and special treats to children around the World because of the Andrew Locklear Mission Fund. We have partners who are faithful to contribute to this special fund that is used to support children's ministries across America and around the world. Andrew loved children and children loved Him. He continues to make a positive impact in this world as we honor his memory in this way. We helped these Ministries provide gifts and treats to some precious children during Christmas.

The Children of the Morning Star (A group of Children who do Drama and provide special entertainment for special events in Davao, Philippines.)
(These are reports we received from our Partners)

Bethesda Church, India Our Church name Bethesda Church,India We are working with and have 120 chidren.they all need your prayers and love.we love to use your gift for them to provide special gifts ,special food etc.it helps highly for them. Pastor Abraham Victor Babu

Shalom Church, India Praise the lord my beloved pastor this is our ministry orphan children and very poor children and semi orphan children.mostly we are doing my ministry in tribal areas and mountain places and villages and slum areas.so this all minimum 200 children they are praying and waiting for God's blessings this Christmas season clothes and gifts for Christmas gifts.so kindly please pray and share and support our mission work pastor. Jivana Jyothi Bandl

Hello Pastor. On Christmas we have Children dinner over 400 children are going to come. Iwill teach them how Jesus Christ was born and why then after we enjoy together. Our budget is $1750. Now ihave $1570. Iask you to take part my pastor. Time is now to show the love of Jesus Christ to children in Malawi, Africa by providing delicious food. Any dollar you contribute will add abig value until our budget is fulfilled. Bishop Nelson Boy Moyo (We completed the Budget)

These groups and others were blessed because of our ability to provide financial support during the Christmas Holiday Season.
Because of the faithful support of partners like yourself, we are able to not only go and do Missions, but we can also support others who are doing the same. We have many ministry partners who have the same goal of sharing the love of God and the message of the Gospel, across America and around the world. On behalf of those whose lives have been touched and changed because of the Gospel, let me say THANKS!

Morning Star Ministries, Box 220, Pembroke, NC 28372
Pastor Charles P. Locklear, Ministry Director –
Pastor Chris Hunt, Sec-Treas
Bro. Jim Hunt – Advisory Board Chairman
cplocklear@hotmail.com
(910) 734-8795
www.morningstar-ministries.com

Go on a Mission Trip & Help Others
Welcome to
Morning Star Ministries