Helping People Find Their Way to God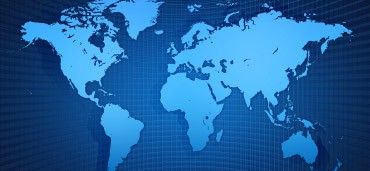 By the grace of our God, we have reached out to the precious people of Africa and the Philippines. We conduct Church Leadership Training, Church Planting, Evangelism, Building Construction, Medical and Dental missions.
Morning Star Ministries is committed to reaching the American Indian with the good news of the Gospel of Jesus Christ. We have determined to do so by encouraging established works, providing resources for new works and promoting the interest and concern of all those who love and care for the spiritual well being of the Native American community.
We are a 501-C3 non-profit so your gifts are tax-deductible. You can make a contribution using a secure pay-pal right here on the website or you can send to

MSM , Box 220,
Pembroke, NC 28372
During a recent Prayer for Spiritual Awakening Conference in Pembroke, NC.
Dr. Henry Blackaby acknowledged and gave some very kind and encouraging remarks for the Morning Star Ministries.
Morning Star Ministries
September 2022
Greetings in the wonderful and matchless name of Jesus Christ,
It is a privilege to offer you this greeting on behalf of the Leadership and partners of Morningstar Ministries. When this ministry was begun in the heart of Pastor Charles over 35 years ago, He could have never imagined the many doors and opportunities that would become available across America and around the world. The vision of Morning Star, in its original context, could only see an effort to reach the American Indian with the gospel of Jesus Christ. This continues to be our primary focus. We believe God has raised up this ministry to reach a people who have been largely neglected by the organized church in America. Reaching the American Indian is not an easy task, given the history of the abuse and criminal behavior exhibited, in the name of the church in the days gone by. There are still Native Americans alive today, who suffered at the hands of religious people. They have told their children and grandchildren the stories of how they were mistreated by a government that sought to annihilate them and used religion to help accomplish it. As a result, sharing the good news of the gospel in many Native American communities is met with both indifference and hostility. There is a revival going on in the Native American Church. The Native American church has noble principles and a healthy respect for life and nature but does not include a relationship to Jesus Christ as Savior and Lord. The work of Morning Star and the many other truly Christian ministries, who have a burden to make a positive impact in Indian Country, is nonetheless exciting and rewarding. Every effort we put forth God uses and blesses, to accomplish His will and desire to see all People, including the American Indian, come to saving Faith in Jesus Christ. Your partnership with us makes it possible for us to both go, and to send others, into the field, which is white unto Harvest. Thanks on behalf of all those whose lives will be impacted by the Gospel we share.
I++++++++++++++++++++++++++++++++++++++++++++++++++++++++++++++++++++++++++++++++++++++++++++++
MSM, in partnership with Bethany Christian Fellowship, recently sent a team of 7 to the White Earth Indian Reservation in Minnesota. This is a Reservation with about 9,000 Native people but with very little Christian work going on. A building on the Reservation was repaired and made ready to begin a Bible Study with the hopes of creating a Local Church. This will be Hope Baptist Church and a young couple has already committed to come and lead the work. The goal is go again, perhaps next Spring, to do some work on the grounds. We have already heard that worship and Bible study is taking place in this very nice building. Join us in praying that the Tribal leadership will support the goal of reaching this Reservation with the message of Salvation.
+++++++++++++++++++++++++++++++++++++++++++++++++++++++++++++++++++++++++++
We continue to [provide support and encouragement to children's ministries with the Andrew Locklear Memorial Mission Fund. This Fund continues to receive contributions every month and we make an effort to use it primarily for the support of ministries that are focused on children. We help on a regular basis, orphanage work in Kenya, the Philippines, Myanmar and other works around the world. What a blessing to know, that children's lives are being made better because of the impact of one man's short life on earth.
+++++++++++++++++++++++++++++++++++++++++++++++++++++++
November 11-12, 2022, Our Barnabas Team Fall Retreat will take place in Myrtle Beach, SC. This team is made up of young preachers and their families. Our goal is to [provide fellowship encouragement and instruction to these teachable young men as they begin a lifetime of Preaching and possibly Pastoral ministry. These couples come from different denominations with a simple desire to be the best Minister possible. What a wonderful privilege we have, to give them the benefit of our experience and the wisdom we have gained from those who came before us. This is a fantastic group, and it looks like at least 20 couples will be joining us for this retreat.
Christmas Shoebox Project We have already begun to receive gifts for our annual shoe-box project. We have new churches who have committed to be partners this year and we fully expect to have the biggest project yet. Our goal is to have this project completed and ready to ship the week after Thanksgiving. We welcome anyone to participate in this very important out-reach, both with shoeboxes and money to provide the shipping. If you need more information, feel free to contact us.
++++++++++++++++++++++++++++++++++++++++++++++++++++++++++++++++++++ We hope to finally have an event we have talked about for some time and would have had already except for the covid. Our goal is to have a "Mustang Drive-in" the Saturday after Thanksgiving. This event will be sponsored by the Andrew Locklear Mission Fund and will be an opportunity for Mustang owners and those who appreciate them to come together to celebrate their widespread popularity. This is NOT a fund-raising event but if funds are given, they will go to the Mission Fund for future contributions to Children's Ministries. More info about this event next month.
++++++++++++++++++++++++++++++++++++++++++++++++++++++
Would You be willing to be an Ambassador for MSM? You have friends and family that you have influence over. Use that influence to help us find new partners so we can do more. If you would be willing to simply share an information card in your community or church, please contact me and we will be happy to send you an information package that you can share with others. Let the Lord use you!
Morning Star Ministries
Box 220
Pembroke, NC 28372
Pastor Charles P. Locklear, Ministry Director, cplocklear@hotmail.com (910) 734-8795
Pastor Chris Hunt, Sec-treas, Bro. Jim Hunt, Advisory Board Chairman
www.morningstar-ministries.com
Proverbs 11:30 ¶ The fruit of the righteous is a tree of life; and he that winneth souls is wise. (KJV)
Romans 1:16 ¶ For I am not ashamed of the gospel of Christ: for it is the power of God unto salvation to every one that believeth; to the Jew first, and also to the Greek.
1Jo 2:28 ¶ And now, little children, abide in him; that, when he shall appear, we may have confidence, and not be ashamed before him at his coming. (KJV)

Newsletter
Go on a Mission Trip & Help Others
Welcome to
Morning Star Ministries